About
Подробности

Категория: Uncategorised
Опубликовано 30.10.2015 13:45
Автор: Super User
Просмотров: 9431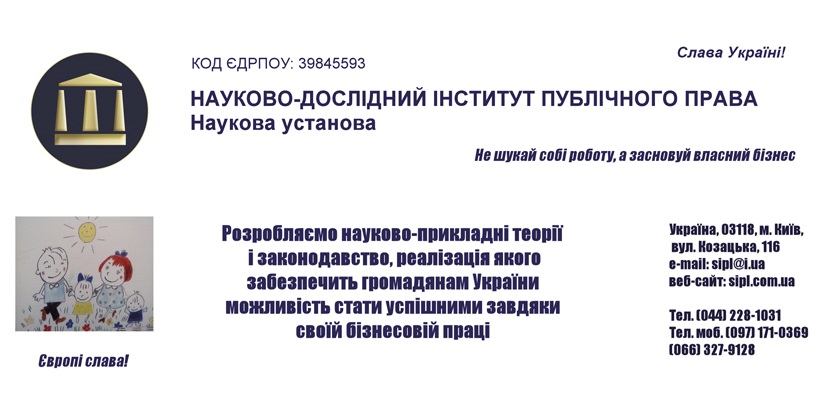 Public Law Research Institute
In order to provide legal support for the development of small and medium-sized businesses, the Institute of Public Law was established. Its main tasks are to develop a system of up-to-date legislation, after which Ukrainian citizens would find it advantageous to start their own manufacturing business.
The purpose of the Institute's activity is to develop legislation that should ensure the dynamic creation of new manufacturing small and medium-sized enterprises that will produce competitive products that, by their quality, should be exported to EU Member States and North America.
The Institute specializes in problem solving:
1) development of industrial enterprise;
2) development of local self-government bodies - first and foremost in matters of ensuring financial self-sufficiency through the development of entrepreneurship;
3) reducing the number and rates of taxation;
4) business deregulation:
a) minimizing the number of licensed activities;
b) reduction of the number and powers of control and supervisory bodies over the entities;
c) other issues of reduction of public pressure on economic entities;
5) the transition of domestic enterprises to EU production standards;
6) support of enterprises of the real sector of production with preferential credits - repayment by the state of interest on credits taken for the development of production;
7) prevention of corruption;
8) representation of production enterprises and local self-government bodies in administrative courts.
9) other issues related to the development of small and medium enterprises.
Our address:
st. Georgi Kirpi, 2A, Kyiv, Ukraine, 03035